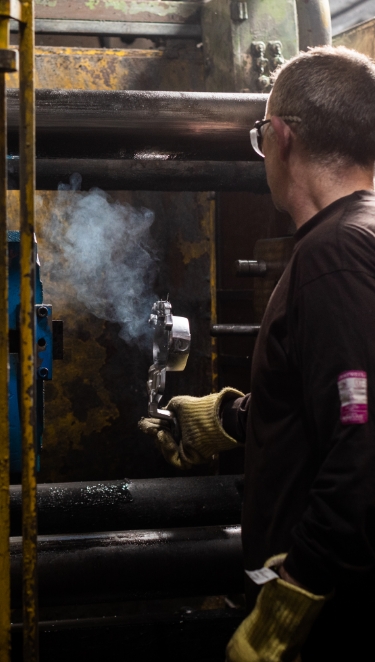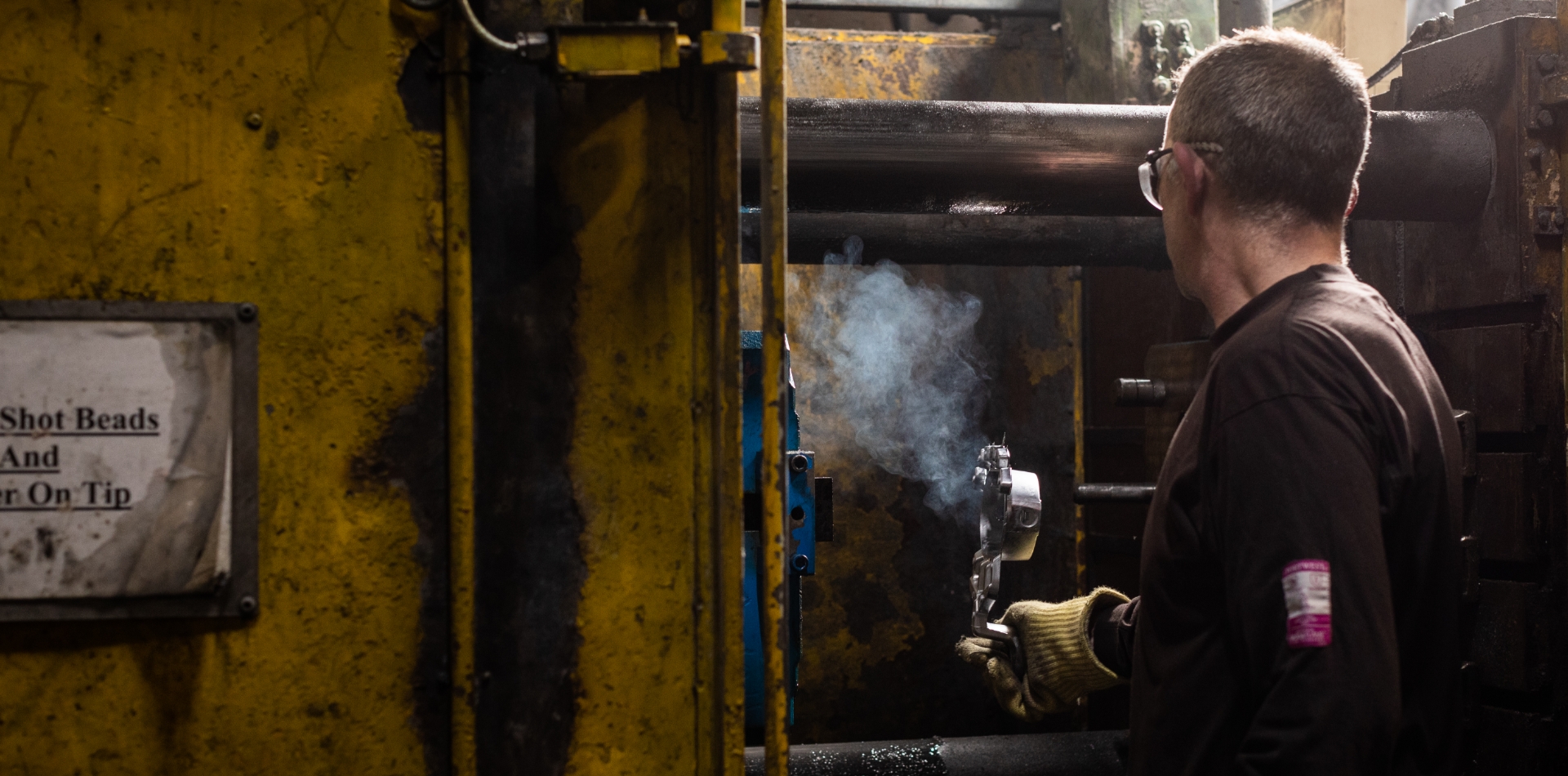 Our Craft
Combining 80 years of experience, producing timeless designs, and superior craftsmanship
Craftsmanship honed over decades
Our lights are the product of over 80 years of experience, with manufacturing processes and craftsmanship refined through multiple generations, grounded in traditional handcrafting methods.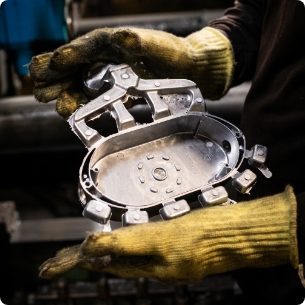 Our Design Principles
We base our product on six core design principles, inspired by the historical Bauhaus Design Movement, yet looking to the future with innovation, and sustainability.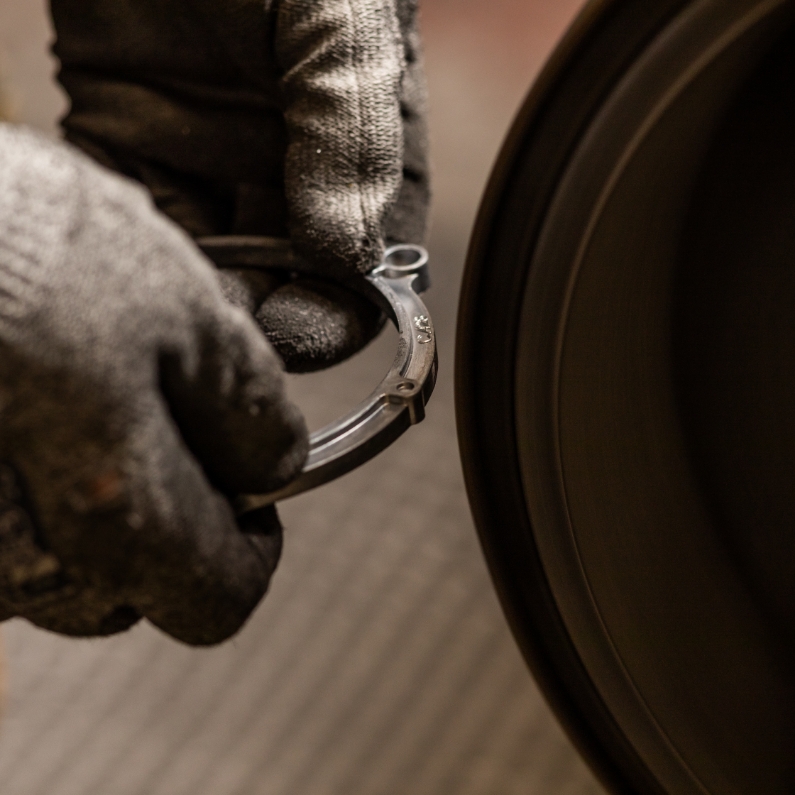 Minimal
Form driven by function - without unnecessary, distracting detail.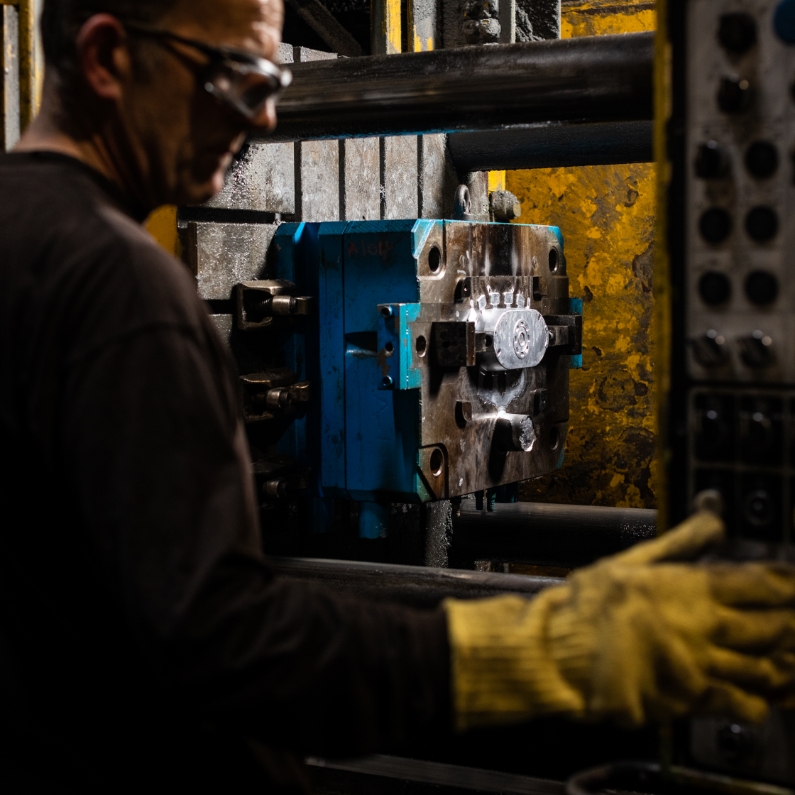 Enduring
Protected against rust, rain, and obsolescence.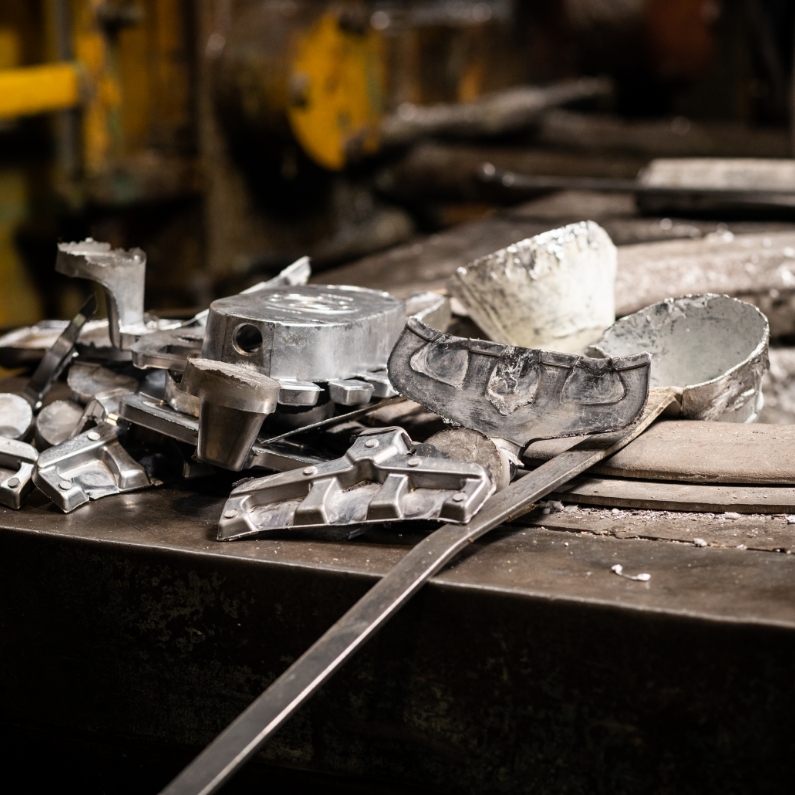 Efficient
Minimal resources used during production, and product use.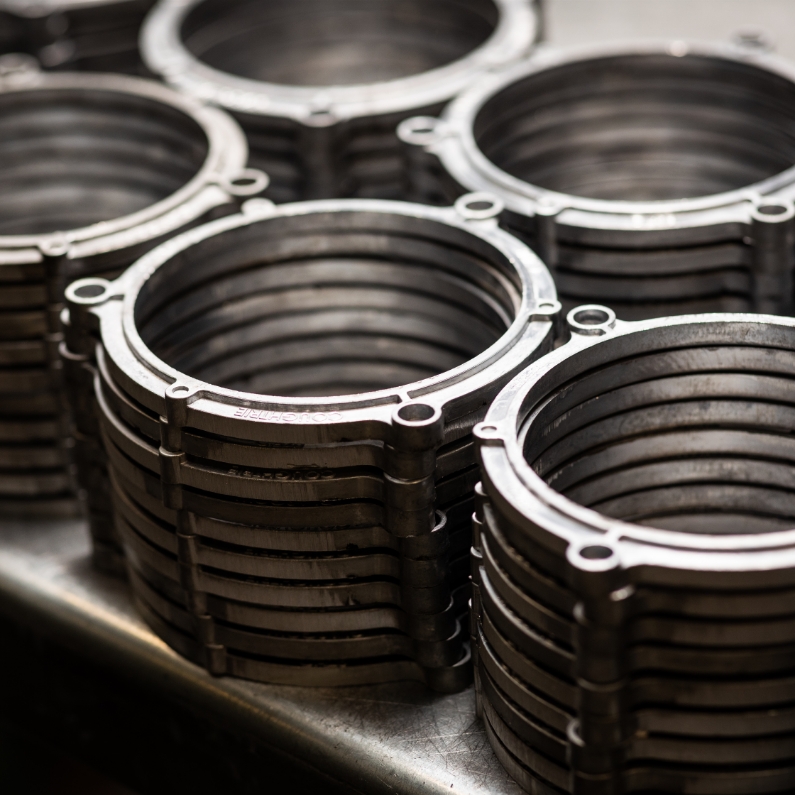 Modular
A system of swappable elements, to extend life and usability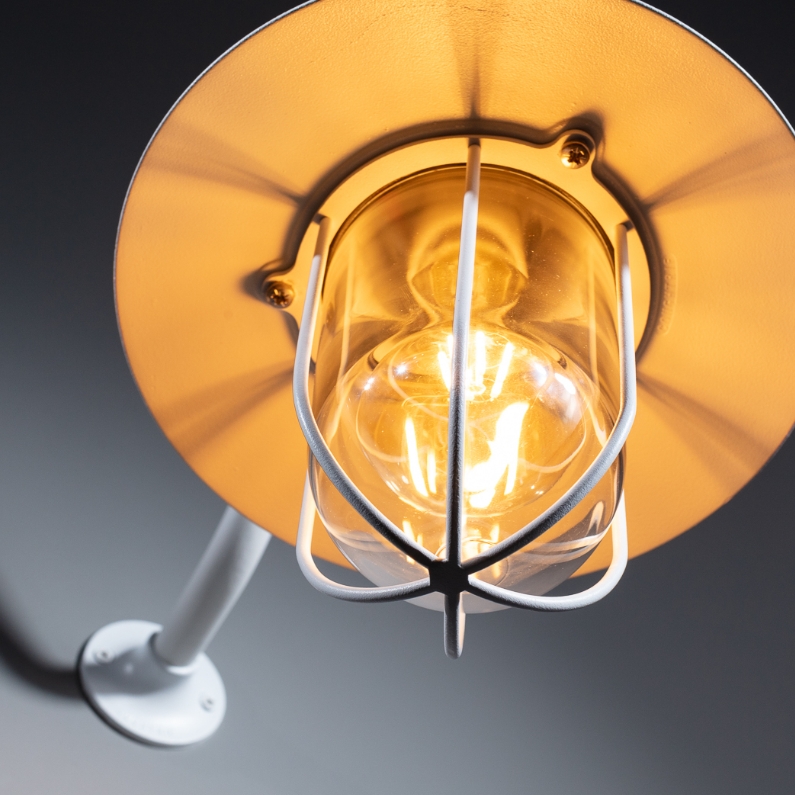 Timeless
Timeless geometric forms combined with quality materials, and flawless finishes.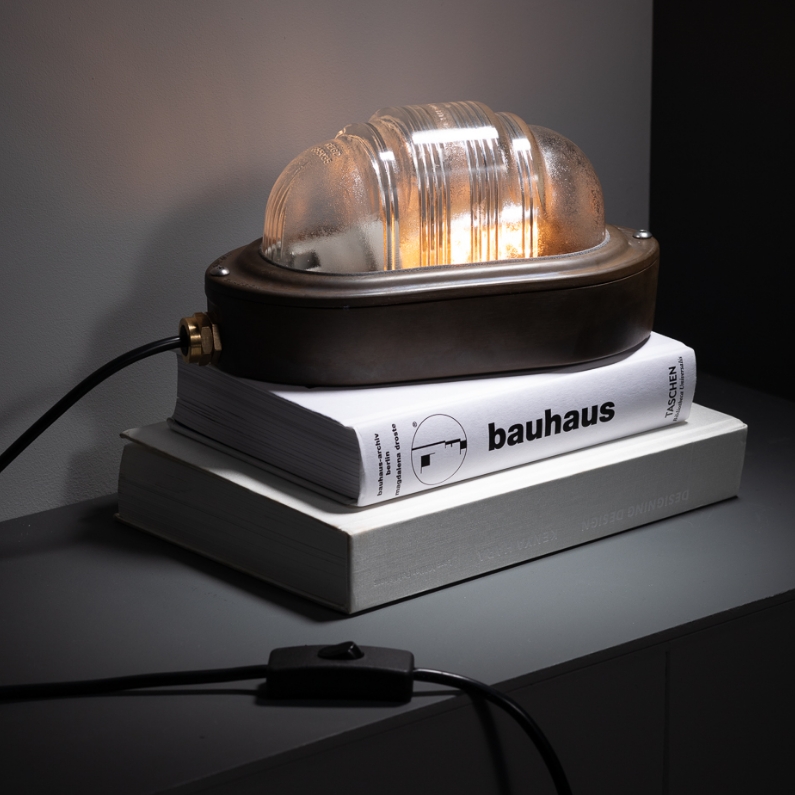 Evolving
New materials, techniques, and technologies - timeless design and construction.
Techniques refined
over generations
Each of our lighting products is made to order in our Glasgow factory, typically within ten days. We use manufacturing techniques, and craftsmanship that's been refined over eight decades, passing through multiple generations, and filtered through hundreds of thousands of lights.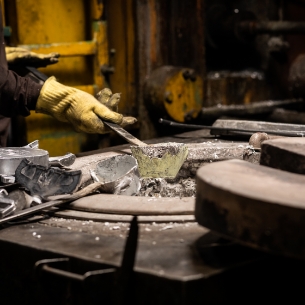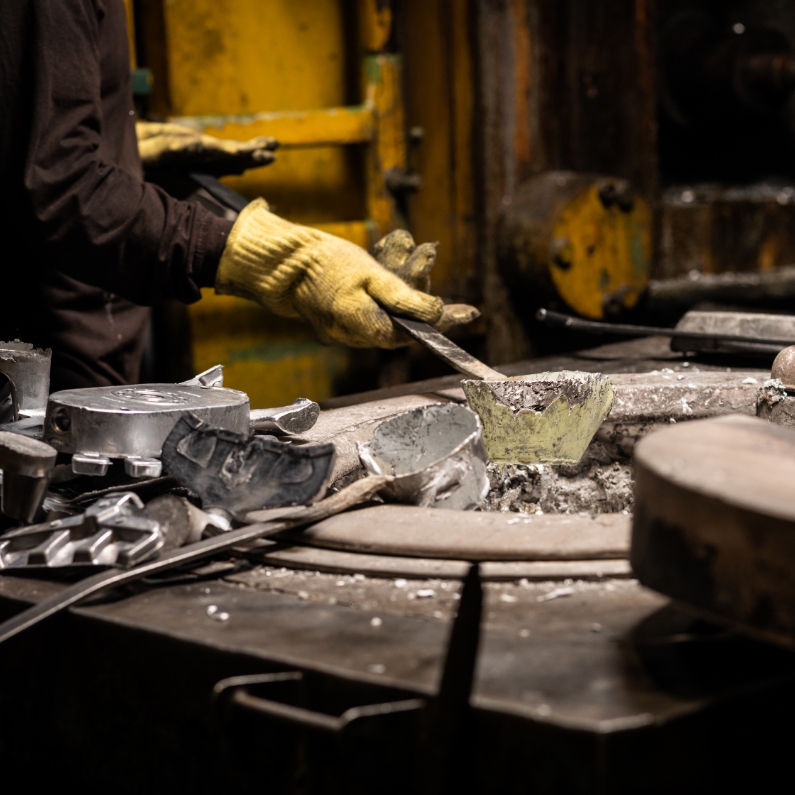 Cast to last
Our light casings are hand cast from solid aluminium, with each piece hand finished to remove rough edges, before being coated with chip resistant paint to keep it looking pristine, for longer. Our local Mastercasters have been making Coughtrie casings for decades, some still using original tools from the 1940s and 1950s.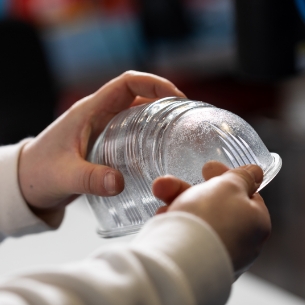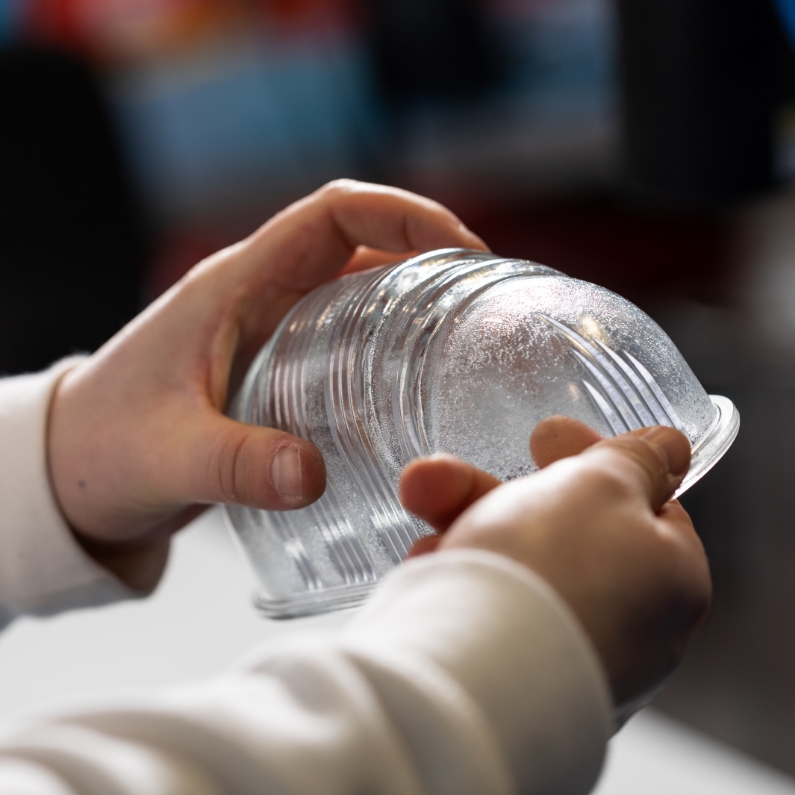 Our glass is lovingly hand blown for a superior shine
Our glass diffusers are custom designed, and moulded in thick, robust glass, diffusing the light evenly, and gently - regardless of the intensity of the bulb inside. Made with care, our glass translates love into light of the finest possible quality.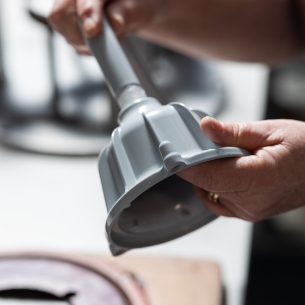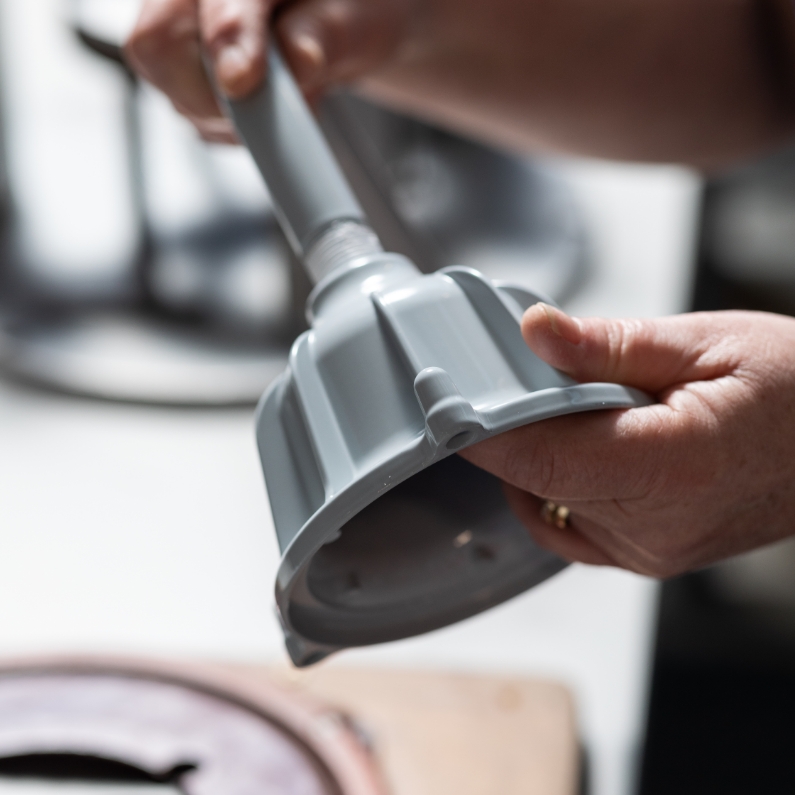 Hand assembled in Glasgow
Each of our lights is made to order, with an industry leading product time that sees us combine quality with speed - a rare feat in any industry. Our lights are rigorously tested by our team before being shipped, many of whom have been with us for over 40 years, with invaluable experience honed over decades.
80 Years of Sustainability
J&G Coughtrie has been following sustainable manufacturing and design practices for 80 years - because we believe that sustainable design is simply good design.
Built to last
Our lighting choices are tough cookies, built to last, and suitable for even the most extreme applications (or a Hollywood set, either / or).
Local suppliers
We have a long-standing policy of using suppliers and manufacturing within a 40 miles radius, because keeping it local is keeping it sustainable.
Designed to be repaired.
Our lights are designed to disassemble easily for repair or upgrade in the future as technology continues to improve.
Sustainable packaging
Each light is lovingly wrapped in recycled paper padding shipped in recycled cardboard packaging.
Low carbon materials
Where possible, we make our parts from low carbon materials that are recycled or can be recycled at end of life.
Low energy consumption
As lighting technology evolves, so do our lights. Now, we use low energy LED bulbs to minimise energy consumption.
Trusted Service,
Enduring Products
"The historic Waverley Paddle Steamer is proud to use J&G Coughtrie Lighting for over 20 years."
Alasdair Macmillan, Director
Trusted Service,
Enduring Products
"We were thrilled to find that you are still producing these quality items…You are a breath of fresh air in today's throwaway culture, and long may you continue."
Elaine & Eddie Prince
Trusted Service,
Enduring Products
"The quality of these products is sublime. If you are after stylish quality lighting, you will not be disappointed. Excellent service from the sales team, prompt delivery and a quality British produce."
Kev Keech
Trusted Service,
Enduring Products
"Great service from the tech team and the after sales staff are very proactive."
Ray Worrall
Trusted Service,
Enduring Products
"Awesome products that outlast every other contemporary equivalent, that old saying, "They don't make them like they used too", well these folks still do!"
Rover25X
Trusted Service,
Enduring Products
"Excellent service. I needed a shade for an obsolete model and the staff could not have been more helpful and friendly."
Stephen Holland
Learn more
about our story
Find out how J & G Coughtrie began with two ambitious Glaswegian brothers, doorbells and the start of World War Two...